Table of Contents
What is Show Jacks IPTV?
Show Jacks IPTV is a provider of 1,000 live TV channels and a video on demand library of 12,500 movies and 1000 TV series. This might seem ordinary, but they have two features that set them apart from other IPTV services.
We decided to try the 24 hour free trial they offer and here is what we found.
Show Jacks IPTV Features
Show Jacks IPTV offers 1,000 channels from the US, Canada, Español and the UK, featuring your favorite entertainment, sports, news channels and PPV events. You can also enjoy video on demand (VOD) with 12,500 movies and 1,000 TV series.
Adult content is available at no extra cost. Parental controls are on by default and you can find the PIN code in the welcome email (you can also change the PIN code in the Show Jacks app).
Show Jacks gives you a free 24 hour trial with full access to all the VOD content.
If you are unhappy with the service for any reason, you can request a refund within 30 days of your purchase.
Show Jacks IPTV Channels
The Show Jacks website does not show the live TV channels they have. However, when we checked, we found the following; USA (184), Sports (193), News & Weather (24), Catch Up (57), Canada (95), Kids (16), Locals (94), Religious (15), Music (20) , 24/7 (2), International (2), Español (105), PPV (25), Adult (23), Colombian (87), Mexico (126), UK (168).
These channel groups include the usual entertainment and sports channels you would expect.
Show Jacks IPTV Devices
You can use the Show Jacks service on Amazon Firestick / FireTV and Android devices, as well as any device with a web browser.
For Amazon and Android devices, you will get instructions in the welcome email on how to download and install their app, which is a customized version of Thorium Player. They do not provide details on how to use other apps, so you will have to use the Show Jacks app or a web browser.
Show Jacks IPTV Pricing
The longer you subscribe to most services, the cheaper they get, but we recommend not signing up for more than three months at a time.
Show Jacks has three subscription options: Free (trial), 1-month and 3-months.
With a paid subscription, you get five connections by default.
Show Jacks IPTV Payment Methods
You can purchase a Show Jacks subscription with credit cards.
Show Jacks IPTV Support
You can get live support from Show Jacks on their website from 8:00 am to 12:00 am EST. If you need help outside these hours, you can send an email through a contact form. Show Jacks promises to reply to all contact form inquiries within 12 hours.
Show Jacks IPTV Screenshots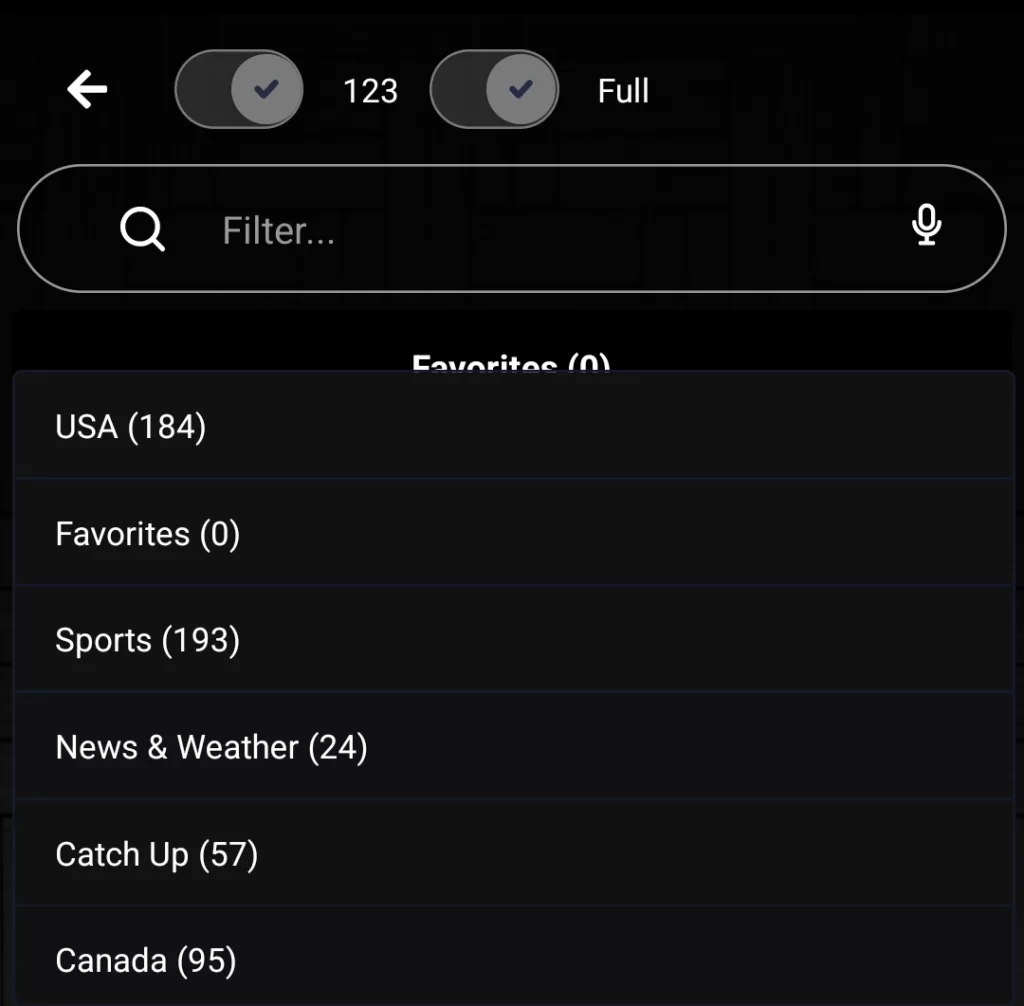 Show Jacks IPTV Conclusion
The Show Jacks website is very basic and does not give much information about what the service offers. However, you can try the service for yourself with the free trial, which gives you access to all the live TV channels and VOD content.
The TV channels are mainly for the US, Canadian, Spanish, Mexican, and UK markets. The VOD is up-to-date and all the content, whether live or VOD, plays smoothly.
The welcome email has all the information you need to get started, but it is very brief and may not be very helpful if this is your first time using an IPTV service. You do not get M3U details, but only a username and password for the Show Jacks app, which works on Amazon Fire and Android devices. If you do not have these devices, you can also use Show Jacks' web player on any device with a web browser.
What makes Show Jacks different from almost every other provider is that it gives you five connections as standard with each subscription, which means that you can use up to five different devices at the same time. This is amazing!
Besides five connections, Show Jacks also has a 30-day refund policy (most providers only offer 7 days or none at all). If you are not satisfied with the service for any reason within the first 30 days, Show Jacks will give you your money back.
To sum up, Show Jacks would be a great choice for families who need multiple connections and who want channels from the countries that Show Jacks covers. The Show Jacks website is not very user-friendly and the welcome email could be better for first-time IPTV users. However, Show Jacks does offer live support for 16 hours a day.
Show Jacks also offers a 24-hour free trial, so you have nothing to lose by trying the service. And even if you do sign up for a subscription, you are protected by a 30-day money-back guarantee.