Table of Contents
What is IPTV Trends?
IPTV Trends claim to be 'The Fastest IPTV Service' and offers 19,000 live TV channels and in excess of 56,000 VOD titles with a service 99.99% uptime guarantee. Their website states they have in excess of 91,000 clients which is increasing by 1,000 clients per day.

These are bold claims, let's see if IPTV Trends lives up to them.
IPTV Trends Features
In addition to the 19,000 live channels, IPV Trends also stream a total of 56,000 TV episodes and movies on demand, provide 24/7 live chat support and state they have a 99.99% uptime.

You can have up to 5 connections per subscription.
IPTV Trends provides and supports their own dedicated Android app.

Adult content can also be enabled.

IPTV Trends also provide 24 hour trials.
IPTV Trends Channels
The IPTV Trends website provides a list of all the channel groups they provide.

Rest assured, all your favorite channels are included in this service.
IPTV Trends Devices
IPTV Trends supports the usual array of devices (Android, Apple, Windows, Enigma2, Mag, Roku, etc.).

IPTV Trends also provide their own app which works on Android devices, i.e. Android phones, Android TV, Android TV boxes, Amazon Firestick, Nvidia Shield, etc.

The IPTV Trends website has a very detailed Tutorial section, describing how to configure their service.
IPTV Trends Pricing
As with most services, the longer you commit to a plan, the cheaper the plan costs, but it is recommended to commit to no longer than 3 months at a time.

The IPTV Trends pricing plans include 1 connection as standard. You are able to increase this to a total of 5 connections during the checkout process (you can use 5 devices at the same time per household).

There is a small one-time uplift fee to add adult content.
IPTV Trends Payment Methods
IPTV Trends payment methods include debit card, credit card and crypto, e.g. Bitcoin.
IPTV Trends Support
In addition to the setup guides on the IPTV Trends website, they offer 24/7 support via a ticketed system on their website and via a dedicated Telegram channel.
IPTV Trends Screenshots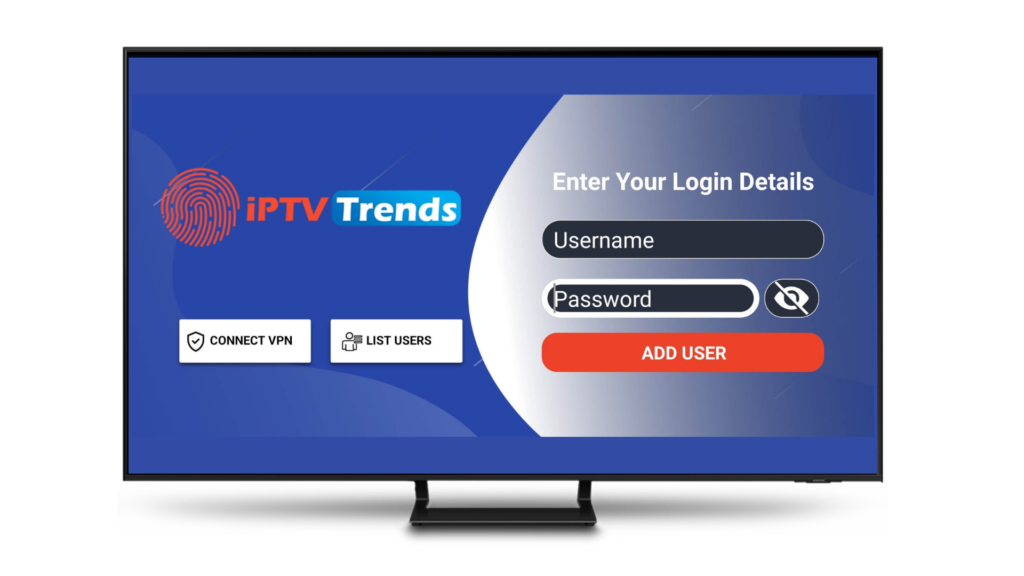 IPTV Trends Conclusion
IPTV Trends is certainly a very fast service, as they claim. Every channel you could wish for is available and more importantly, stable. The VOD library is vast, with more content than you'll ever need.
By offering their own Android app, IPTV Trends has a product they know will work and can support.
Up to 5 connections per subscription is also great value for money. You are not tied down to only using at home, you can use the service on any supported device, anywhere in the world.
We have no hesitation in suggesting a 24 hour trial to see how the IPTV Trend service works for you. Click the link below to visit the IPTV Trends official website.