Table of Contents
What is IPTVtune IPTV?
IPTVtune is an IPTV service offering 15,000 live TV channels including premium sports and a library of 23,000 VOD content.

On face value IPTVtune is a compelling service; all the channels and VOD you need, a free trial, a refund policy and plenty of setup guides. Let's see how IPTVtune stacks up against the competition.
IPTVtune IPTV Features
In addition to the 15,000 live channels with EPG, IPTVtune also stream 23,000 TV and movies on demand and use AntiFreeze Technology resulting in an uptime of 99.99%.

Adult content is an optional addon (with a one-time fee of $5).

Also what is still quite rare for an IPTV service, IPTVtune offers a 3 day refund policy.

Finally, IPTVtune also provides 24 hour free trials. All you need to do is register with IPTVtune and submit an order. You'll be emailed the trial login details not longer after you submit the order.
IPTVtune IPTV Channels
IPTVtune do not publish the channel list on their website, but you can request a list via the Contact Us page on the IPTVtune website.
IPTVtune IPTV Devices
IPTVtune works on an incredible number of devices including Amazon Firestick, Amazon Fire Cube, Smart TV, PC/Mac, Apple (iPhone/iPad/Apple TV), Android (Smartphones, Android Box), Android TV (Perfect Player, Smarters, etc.), Kodi (XBMC v17+), Kodi up to v16, STB Emulator, Mag250/254/256, Enigma2/Dreambox/VU+, Dreamlink T1/T1+/T2/T6, OPENBOX and AVOV Box/Formuler.

The IPTVtune website has a huge section covering the setup guides for all the above.
IPTVtune IPTV Pricing
As with most services, the longer you commit to a plan, the cheaper the plan costs, but it is recommended to commit to no longer than 3 months at a time.
The IPTVtune pricing plans are for one connection and it's not possible to increase the number of connections.
Adult content is an optional extra for a one-off fee of $5 (you must select this at the time of ordering, it's not possible to add during the subscription period).
A free trial is available.
IPTVtune offer refunds and their policy is a full refund within 72 hours of a purchase and any longer is a partial refund based on the time used.

You won't be shocked to learn that the cheapest plans are the longer subscriptions, 1 year is $6.66 per month and 2 years works out at $5.83 per month. The longer the subscription the lower the price but at greater risk. You'll need to decide how long you are comfortable with.
IPTVtune IPTV Payment Methods
IPTVtune payment methods include credit card, debit card and cryptocurrency.
IPTVtune IPTV Support
The IPTVtune tutorials section has a setup guide for each type of device mentioned earlier in the review. It's possible to contact support via Live Chat, email and also via the Client Area section of the website, for pre-sales, billing or technical queries.
IPTVtune IPTV Screenshots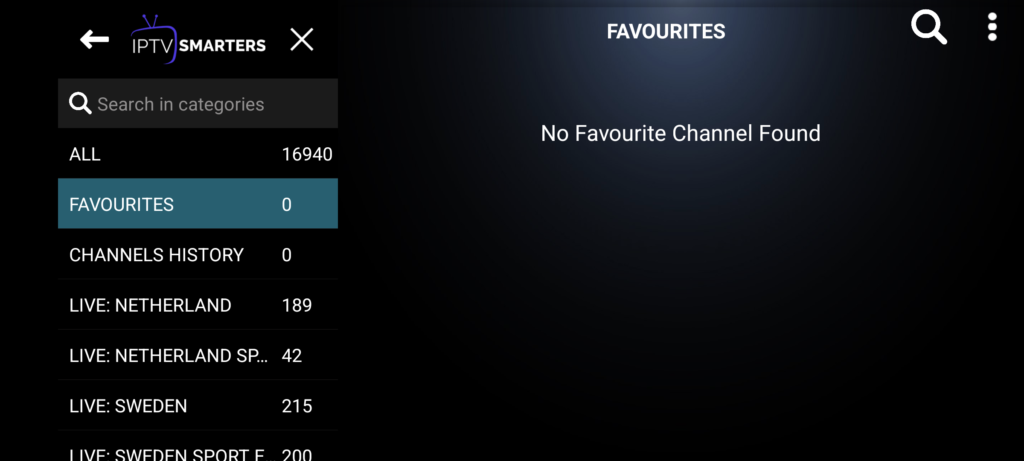 IPTVtune IPTV Conclusion
IPTVtune offer an amazing number of live TV channels from around the world, and will no doubt include your favorite channels. The VOD is split 20,000 movies and 3,500 TV box sets. You'll never run out of anything to watch that's for sure.
24/7 live support is an important benefit which indicates they have global reach supporting customers in different time zones around the world.
The number of devices supported is probably the longest list we have seen to date, so you'll be able to watch either at home, work, school, on the move, anywhere in the world.
Using the free trial option would definitely be worthwhile to understand how well IPTVtune works on your devices. Click the link below to visit the IPTVtune official website.