Table of Contents
What is Honey Bee IPTV?
Honey Bee IPTV is a service offering 17,000 live TV channels, including all your favorite sports and entertainment channels, plus an on-demand VOD library with 26,000 titles. Pricing starts at just $8 per month.
Let's check out what Honey Bee IPTV has to offer.
Honey Bee IPTV Features
Honey Bee IPTV provides 17,000 channels from around the world, including the usual sports, news, regional, live events, and entertainment channels you would expect. An EPG is also included.

In addition to the live TV channels, Honey Bee IPTV provide a VOD library of 11,000 movies and 15,000 series episodes.

Adult content is included (no additional fee), including live TV channels and VOD content (there is the ability to exclude this content when ordering the service).

Honey Bee state that their service is compatible on all devices, this is reassuring. They go on to mention their servers are configured for 99.9% uptime, this is an impressive service level.

Honey Bee IPTV offers 36 hour trials for a nominal fee of $2.99.
Honey Bee IPTV Channels
17,000 channels, from across the globe, mix of SD/HD plus 24/7 channels and adult content is included.

Honey Bee IPTV has made the full channel list available on their website.

You can tailor the channels you want visible in your subscription when ordering the service. Channel groups are called "bouquets." For example, the Belgium bouquet has several Belgian channels. If you don't want Belgian media, leave it blank when selecting the channels you want to include. To get everything Honey Bee has to offer, click "Select All."
Honey Bee IPTV Devices
Honey Bee IPTV states that its service can be used on Android devices, iOS devices, Windows, FireTV (including Amazon Fire Stick), Roku, Smart TV, LG Smart TV, and Chrome (you can use the service using a web browser, which is useful when you're on the move or using multiple devices).
The Honey Bee IPTV website has a dedicated section for setup guides, including clear and easy-to-follow video tutorials.
Honey Bee IPTV Pricing
As with most services, the longer you commit to a plan, the cheaper it costs. However, it is recommended to commit to no longer than three months at a time.
Honey Bee IPTV plans include one connection as standard, but you can increase this to a maximum of five connections (using five devices at the same time).
The cheapest plans are 2 years ($8 per month) and 12 months ($10 per month).
Honey Bee IPTV Payment Methods
Honey Bee IPTV accepts credit cards, debit cards, e-Transfers (Canada), and Bitcoin as payment for subscriptions.
Honey Bee IPTV Support
Honey Bee IPTV can be contacted in two ways: a dedicated help desk ticketing system for all customers and a contact form for pre-sales queries.
Honey Bee Screenshots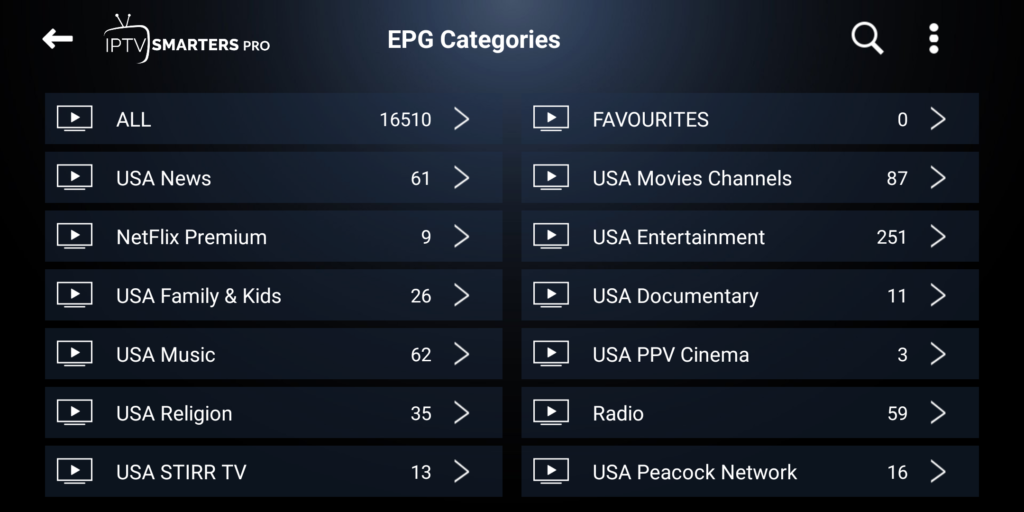 Honey Bee IPTV Conclusion
Honey Bee IPTV is a well-polished service. The website is professional, with clear and concise information about the service and the channels it offers. The setup tutorial videos are first-class: simple and succinct.
The channels available will cater to everything you need. The ability to tailor the channel groups (bouquets) that are visible is another nice touch from a service that operates professionally and understands the customer's needs.
Unsurprisingly, we highly recommend that you try the Honey Bee IPTV service to better understand how it works for you on your devices. Click the link below to visit the Honey Bee IPTV official website.