Table of Contents
What is SSTV IPTV?
SS TV was an IPTV service offering over 14,000 live TV channels and 11,500 VOD titles.
We say was as this service is no longer in operation.
Check out our Top 5 BEST IPTV services.
SSTV IPTV Features
In addition to the 14,000 live channels, SSTV also offers 11,500 TV and movies on demand.

The service isn't IP locked, meaning you can use the service on different devices (e.g. on your TV when at home, and your mobile/tablet when travelling).

Live support is also provided via a dedicated Telegram group and via their website.
SSTV IPTV Channels
The channels available are not listed on their website, but they include the normal mix of news, sport, entertainment, etc.
It's worth mentioning here, that they've clearly put thought and effort in to the categorization of channels. As you will see from the screenshots below, it's very easy to identify/find what you're searching for.
The EPG (Electronic Programme Guide) also works extremely well. Quite often a service will advertise EPG that ends up only working on a small percentage of the channels, or not at all, but SSTV have a comprehensive EPG service.
SSTV IPTV Devices
SSTV confirm their service will work on most devices, e.g. Android, FireStick, etc. including MAG.

SSTV provide/support their own branded version of Smarters Pro too.

All the relevant details are provided when you sign up so you're up and running quite quickly.
SSTV IPTV Pricing
As with most services, the longer you commit to a plan, the cheaper the plan costs, but it is recommended to commit to no longer than 3-6 months at a time. The standout option with SSTV is the 6-month subscription. At $52 for 6 months, this is far more cost-effective than 6 x 1 month (which would cost $96).
The packages below show a mixture of offers, from single connection up to a maximum of 3 concurrent connections. There is a diverse selection available and the cost uplift for additional connections is not that significant. SSTV also run special offers from time to time.
SSTV IPTV Payment Methods
SSTV accepts Cash App and Bitcoin.
SSTV IPTV Support
SSTV provides 24/7 support via a dedicated Telegram group and Live Chat via their website.

During our review of SSTV we tried the live chat option and we received a prompt response, which is not always the case when trialling a service, so this another plus point.
SSTV IPTV Screenshots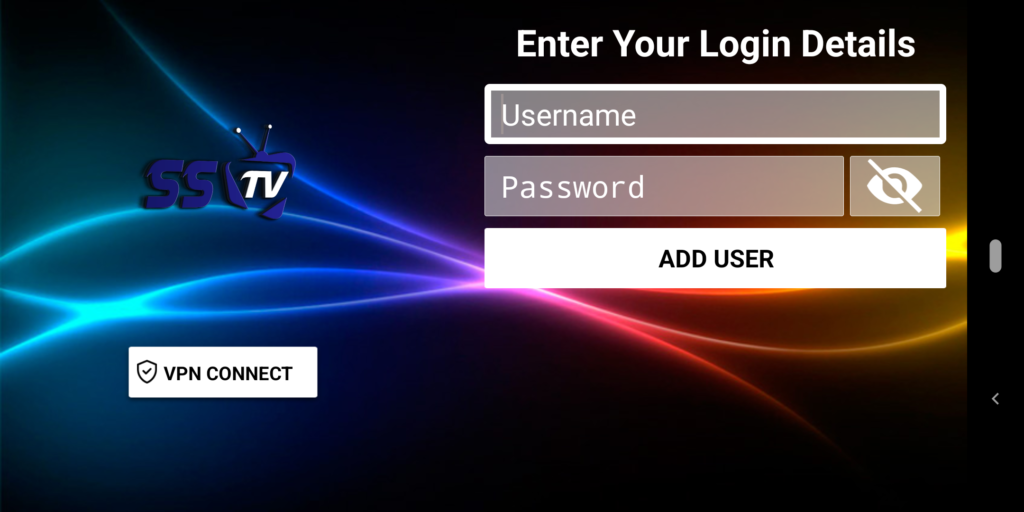 SSTV IPTV Conclusion
SSTV IPTV is no longer in service. Check out our Top 5 BEST IPTV services.