Table of Contents
What is OTT Ocean IPTV?
OTT Ocean is an IPTV service providing over 23,000 live TV channels and 20,000 VOD titles.
OTT stands for Over The Top which refers to any streaming service that delivers content over the Internet.
OTT Ocean IPTV Features
OTT Ocean offer 23,000 live channels and an incredible 20,000 VOD titles.
The usual expectations are met in the form of having an EPG and sports events and channels. Many of the channels are FHD in quality, with also a number in 4k.

You are provided with a choice of whether you would like adult content included or excluded. Unlike some other providers, there isn't an additional fee should you wish to enable this option.

OTT Ocean must be confident in their service, as all subscriptions are covered by a 7-day money-back refund policy, however, it is worth noting that a full refund is only possible within the first 3 days, after that, you are provided with a partial refund.
Free trials are also available, with OTT Ocean offering a free 24 hour trial and all subscriptions are covered by 24/7 support.
OTT Ocean IPTV Channels
The OTT Ocean website doesn't list the channels provided, however, your favorite news, sports, live events and premium channels will be included.
OTT Ocean IPTV Devices
The OTT Ocean website doesn't list all the devices their service will run on, however, it does mention Android devices, Amazon Firestick, Windows, Roku, Enigma and MAG boxes. The installation guides also cover the above plus Apple devices and Formuler boxes. Conclusion being all devices will run the OTT Ocean IPTV service.
OTT Ocean IPTV Pricing
As with most services, the longer you commit to a plan, the cheaper the plan costs, but it is recommended to commit to no longer than 3 months at a time.
The OTT Ocean pricing plans include 1 connection as standard. It is not possible to increase the number of connections. If you wanted for example two connections, you'd have to take out two subscriptions.

OTT Ocean IPTV Payment Methods
OTT Ocean payment methods include credit card, debit card and cryptocurrency including Bitcoin.
OTT Ocean IPTV Support
The OTT Ocean website has a live chat facility, which when we tested was answered promptly and courteously.

There is also a 24/7 ticketed helpdesk system, split in to four categories; Pre-sales, Billing, Technical Support and Complaints.

Installation guides are available, but for some reason not linked to or mentioned anywhere in the website (apart from a link in the footer at the bottom of their website). The guides are well laid out with plenty of screenshots.
OTT Ocean IPTV Screenshots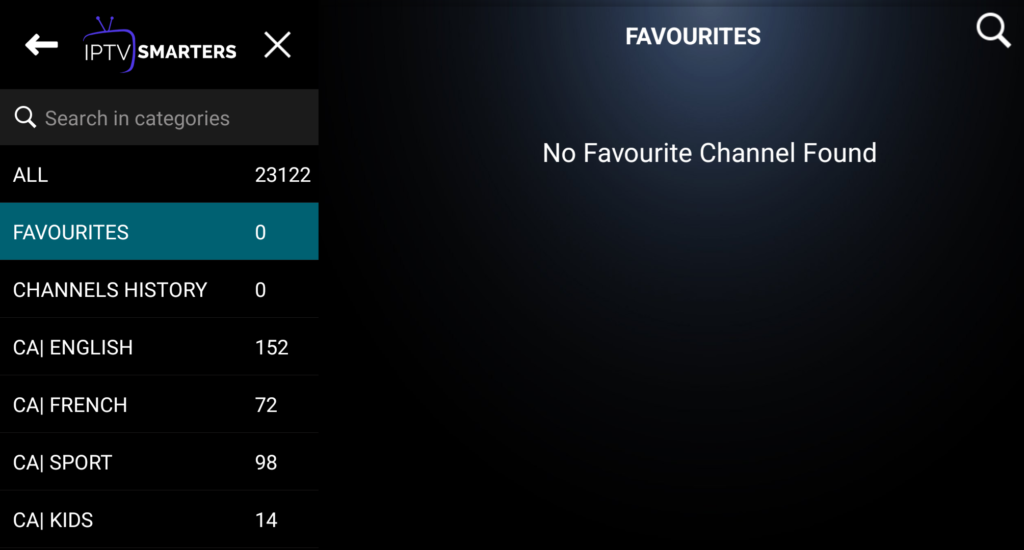 OTT Ocean IPTV Conclusion
We have mixed feelings about OTT Ocean.

The ability to chose whether adult content is included or excluded is a nice family friendly option.

The EPG is very well populated and accurate, with approximately 80% coverage across all channels. The channel groupings are also laid out very nicely.

As services are moving more towards cryptocurrency only payments, it's possible to pay for OTT Ocean using debit card or credit card if that's your preference.

The safety net of a 7-day money-back policy also inspires confidence in using OTT Ocean.

We just wish there was the option to increase the number of connections per subscription. If you require more connections then OTT Ocean probably isn't for you, but even then, it could be considered a solid backup to your main sub.

It would definitely be worthwhile to use the 24 hour free trial that OTT Ocean provide, to see how this service runs on your devices. Click the link below to visit the OTT Ocean official website.