Table of Contents
What is TV Team IPTV?
TV Team is pitched as a premium IPTV service providing in the region of 15,000 live TV channels and 55,000 VOD titles accessible on every device you can think of.
Let's take a look at what TV Team have to offer.
TV Team IPTV Features
In addition to the 15,000 live channels, TV Team also stream 55,000 TV and movies on demand, boasts premium support and the provision of custom playlists.

TV Team does not offer adult content, which makes the service super family friendly, but if you like to have the option of adult material, then this service does not carry it.

TV Team has a fantastic 7-day money-back guarantee in place and offers two types of trial; a free trial for 24 hours or a 7-day trial for £2.
TV Team IPTV Channels
The TV Team website does not offer a list of channels, but they will have your favorite major sports channels and live channels including news, kids and entertainment.
TV Team IPTV Devices
TV Team advertise their service will run on any device including using a web browser.
TV Team state their service can run on a MAG, Android (e.g. Android smartphone or tablet, Amazon Fire TV, etc.), iOS, XBMC/KODI, Enigma, PC, Smart TV and more.
TV Team IPTV Pricing
As with most services, the longer you commit to a plan, the cheaper the plan costs, but it is recommended to commit to no longer than 3 months at a time.
The TV Team pricing matches the premium theme and includes 1 connection as standard, there doesn't appear to be an option to increase this.
Digging around the knowledgebase, it appears the only way to increase the number of connections per household, is to purchase multiple subscriptions (at a 10% discount). This is an expensive and complicated way of increasing the number of connections.
TV Team IPTV Payment Methods
It 's possible to purchase a TV Team subscription using a credit card, debit card, Apple pay, Google pay, bank transfer and Bitcoin.
TV Team IPTV Support
Support is described as 'VIP treatment with Premium IPTV Customer Service'. However, when we accessed live chat (on a Saturday), we were met with a status message of 'Back on Monday'.
There is however a comprehensive knowledgebase which covers the most common issues.
TV Team IPTV Screenshots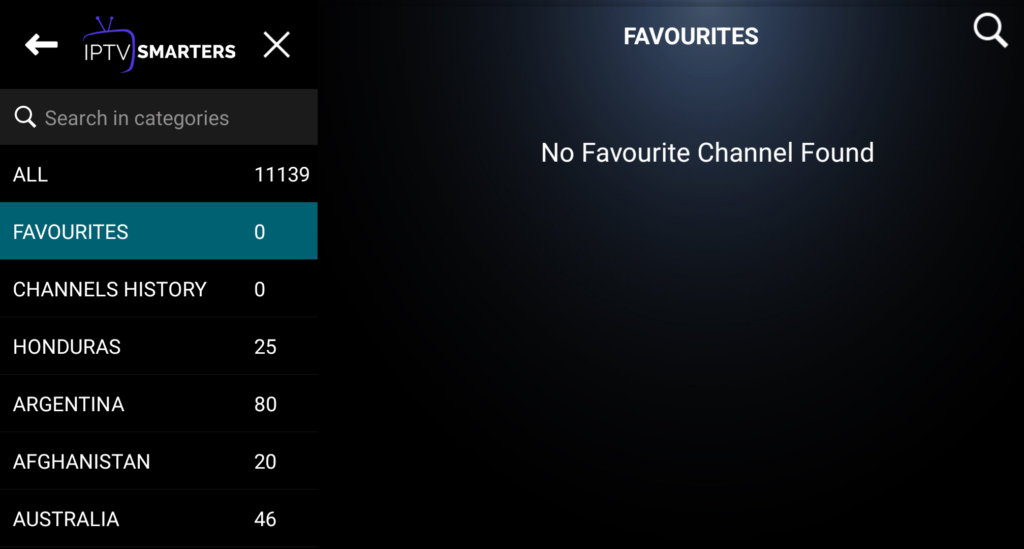 TV Team IPTV Conclusion
TV Team is pitched as a premium service, offering premium support with premium pricing to match.
The service works but there are some issues here.

The TV Team website mentions 15,000 channels, but 11,000 were showing when we ran a trial.
You are restricted to one connection per account, there doesn't appear to be the chat or email support advertised and the prices are not competitive compared to other services.

This service doesn't appear to carry PPV events, or if they do, we couldn't find them.

However, it's not all bad. Device compatibility is definitely a plus and the web player worked just fine. TV Team provides channels from all over the world, so if you're seeking channels other than USA/CA/UK then you could be well catered for, more so than some other services.
TV Team offer a free 24 hour trial, which you can use to determine how well the service works on your devices. Click the link below to visit the TV Team official website.